Laser Therapy in Winnipeg, MB
Chiropractor in Winnipeg, MB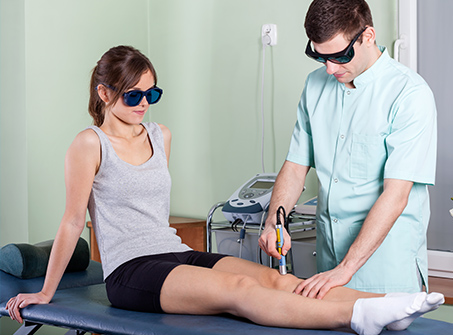 We use a very strong Class IV Laser. The stronger laser beams are able to penetrate deeper into the body, reaching the bone, ligaments, joint surfaces, and other tissues to create various affects on those tissues.
Laser therapy aims to bio stimulate injured and dysfunctional tissues. Clinical studies of Class IV Laser (class 4) technology have shown the following beneficial effects of light therapy on tissues and cells.
Accelerated Tissue Repair and Cell Growth
Faster Wound Healing
Anti-Inflammation
Anti-Pain (Analgesic)
Improved Vascular Activity
Improved Nerve Function
Trigger Point and Acupuncture Point Stimulation
Our Chiropractic Clinic is easily accessible to patients from West Saint Paul, East Saint Paul, North Transcona, Southdale, Riverdale, River East, Garden City, Central St. Boniface, Downtown Winnipeg, Saint James, Manitoba.